The higher education institution explains whether and how it identifies internal and external stakeholders and how they are integrated into the sustainability process. It explains whether and how an ongoing dialogue takes place with them and how the results of this are integrated into the institution's sustainability process.
Since sustainability serves as the framework concept for the Environmental Campus Birkenfeld, all employees, professors, and students are involved in its implementation. It is precisely through the commitment of the university staff and their input that the sustainability process at the university comes to life. Thus, a large number of events are enriched and successfully implemented through active cooperation. The main concern of the report is the dialogue-oriented communication of the sustainability activities with internal and external stakeholders. The main stakeholder groups and their expectations of the university were first identified as part of an image study conducted by students from various disciplines as an interdisciplinary project. Since then, there have been regular internal and external stakeholder dialogues. In these, the environmental campus informs
Birkenfeld of its external stakeholders through a variety of events, many of which are open to the public. Through regular exchange with our stakeholders, we create a basis in which open and constructive discussions can take place. Feedback from our stakeholders provides us with valuable input and allows us to continuously develop.



Key internal stakeholders of the Environmental Campus Birkenfeld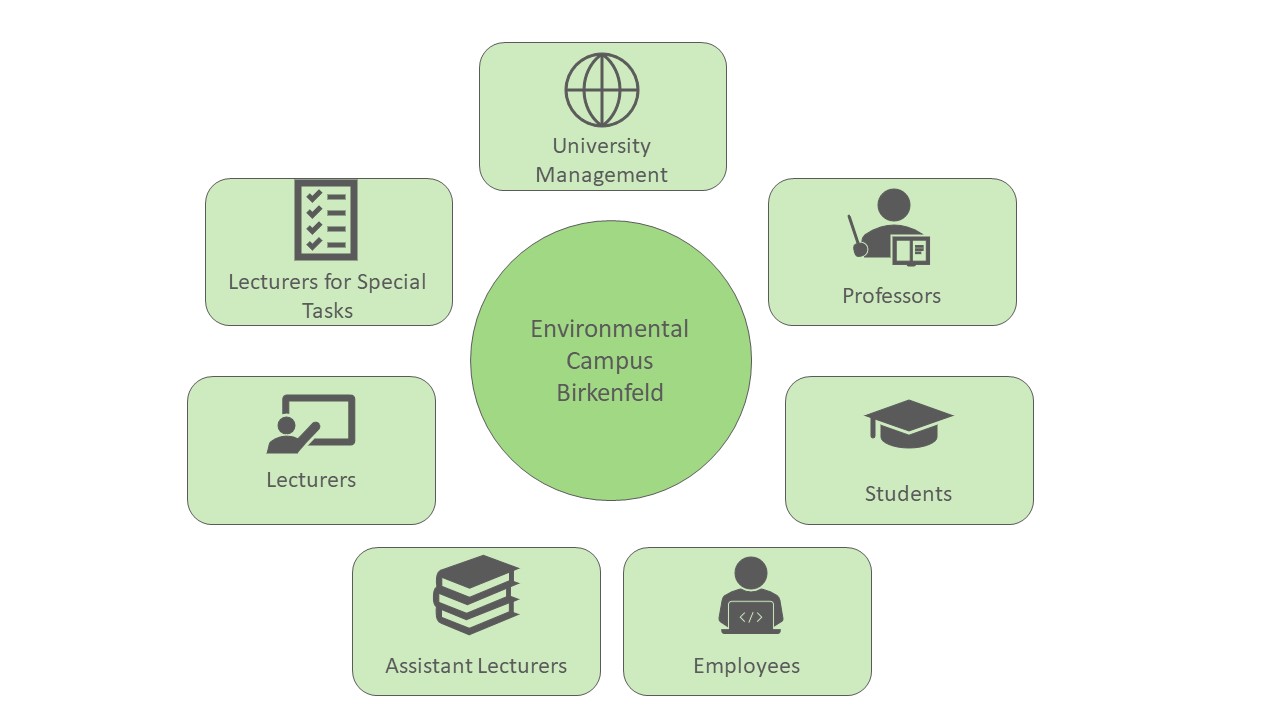 Key external stakeholders of the Birkenfeld Environmental Campus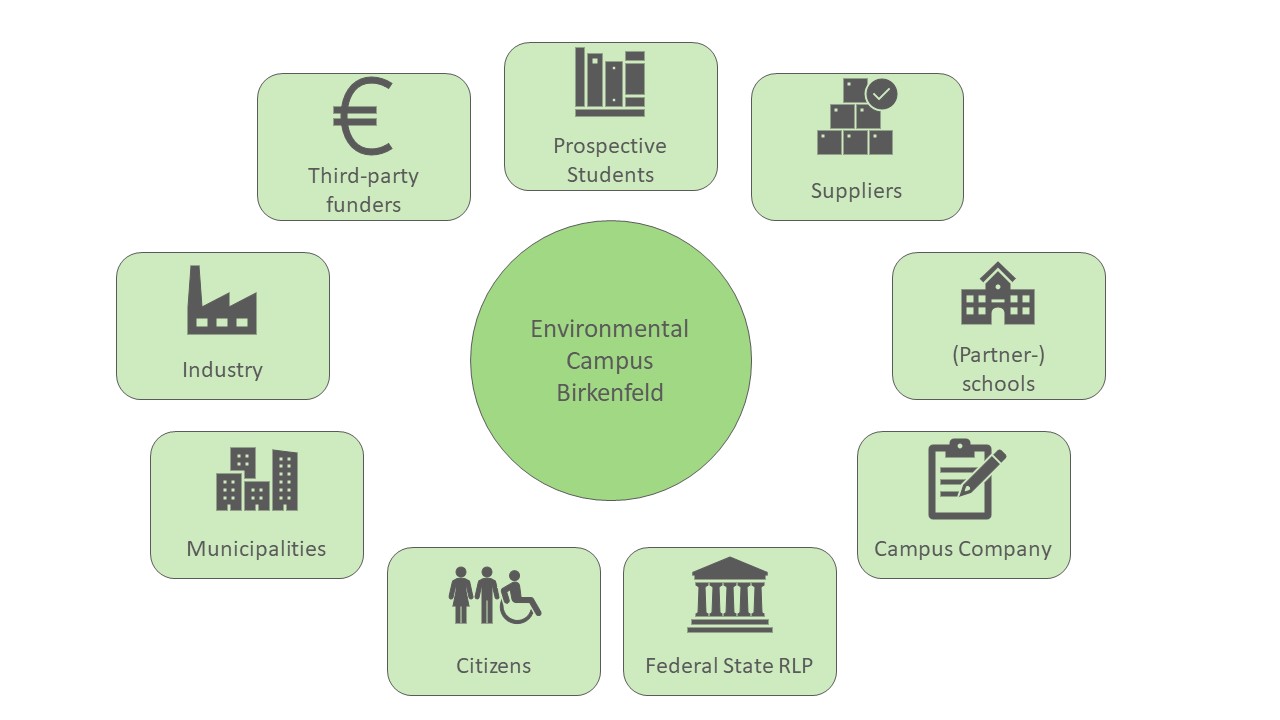 Detailed information and an overview of the wide range of activities and opportunities offered by the
Interaction of diverse stakeholders with the ECB is offered in the chapter "Sustainability Dialogue with Stakeholders" in the current german
Sustainability Report.